J
anuary means
a new beginning
to me, it's the time to let bygones be bygones and start afresh. Resolutions were made again and I have become more resolved than ever to keep them anyhow. Decisions were taken on reading & blogging too- to
read more backlist books, and blog only when I have ample time on my hands.
I'm happy to tell you that I did stick with my plan in January- read three books from my shelf and a digital book. Scroll down to read the mini-reviews.
♦SLEEP SISTER♦
The sisters, Beth and Sara's are the victims of a horrendous childhood. Throughout the life, they carry a parcel of those horrifying memories, not able to forget or share with anyone since it was their secret. The story fast-forwards to their present days, where Sara has taken her own life, leaving Beth behind to fight the battle alone. Though grief-stricken, Beth tries to move on with her life. But when she senses the danger coming back to her world, she is determined to bring it down anyhow.
Well, that's just an outline of this book. Just an outline, nothing more. It's a very long story to describe, and there are a handful of characters to be introduced. I couldn't keep a track of them all and cared only for the main characters.
Elliot's SLEEP SISTER is a harrowing story about child abuse and of their attempt to survive
. Described in four parts, it's a chronicle of Sara and Beth's life; of pain, fear, secrets, desires, dreams and fate. Layered with details and history, the story takes readers through a span four generations.
Rather disturbing at the beginning, but slowly it starts to grow on you and urges to keep on reading
. However, I didn't like it much; it was too heavy for me to read on, so wanted it to be over soon. I skimmed through the pages in the hope of finishing it soon and was so relieved when it came to an end.
Rating: 2/5
Read it only if you're keen on reading every psychological thriller you come across
.
♦THE FLOWER SHOP BY THE SEA♦
Ali McNamara's THE FLOWER SHOP BY THE SEA was a nice read. It's brimming with talks of flowers, small mysteries in and around Cornwall and of beautiful relationships. It kept me occupied throughout, and glad to tell you I liked it. I did breeze through the story since it turned out to be a comfortable, relaxing and light-hearted one. The romance was beautiful, and those interesting secrets surrounding an old castle brought life to it.
I'm to understand that this was a Summer book; if so, I'll have to tell you guys THE LITTLE FLOWER SHOP BY THE SEA doesn't offer any of those Summer vibes, but more of a 'Spring' feeling - Perfect for your February/March TBR.
♦PRINCESS ACADEMY♦
PRINCESS ACADEMY is the story of an ordinary Mountain girl, who dared to be something more than what she was. She defeats her weakness with a willing heart and the knowledge she acquired from the education and thus becomes the star of her village.
Started reading it last year and finished it this year. Yes, I had to force myself to keep on reading it. BUT it doesn't mean that Shannon Hale's PRINCESS ACADEMY is a mediocre book.
It's a perfect book for children, especially girls. The fairytale-like settings and the magic of the mountain stones will keep them hooked to the book. However, I don't think this story can equally be enjoyed by young adults like me. It's tad plodding, sort of predictable and lacks any of such elements/actions that will keep the adults glued to it.
♦AN ENDLESS NIGHT♦
I've already written a review, you can read it
here
.
Rating: 3.5/5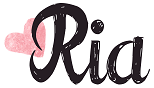 .